K.Page performing at Lincoln Center's David Rubenstein Atrium
VOCAL MUSIC
Stuart weaves and eerie vocalise. Deborah Jowitt, The Village Voice
I compose and perform vocal music as well as using this music to score films. In live settings I often use a Boss Loop Station to blend multiple vocal lines into an improvised vocal score. 
Beyond Right and Wrong
K.Page Stuart Valdes
K.Page and Sleepwalker's Parade 
I was lyricist, vocalist, and composer for K.Page and Sleepwalker's Parade from 2003-13. We combined jazz styling and harmonic structure with rhythms that spanned rock, funk, and experimental music. From this genre combustion we incorporated textured improvisations into traditional song structures that had politically provocative lyrics. We released two LPs and one EP and played Brooklyn Academy of Music, Lincoln Center, and countless smaller clubs in the tristate area.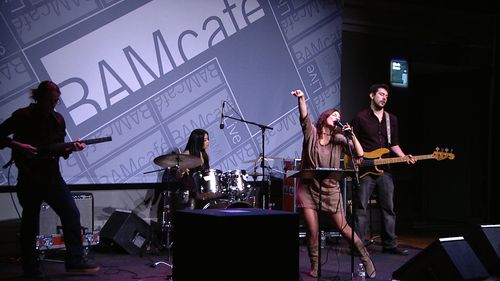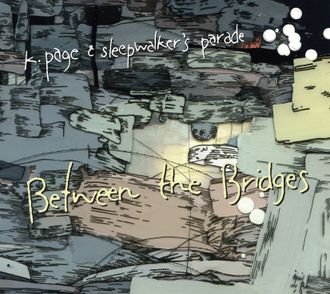 Tucked away in some seedy nightclub would be the avant garde vocal jazz group led by K.Page and her glorious spectacle of a voice. The group masterfully weaves carpeted improv jazz with circuitry bent on experimental music. Something that must be explored with gusto. J. Sin  - www. Smother.net  EDITOR'S PICK  
K.Page has a haunting voice that seems simultaneously fragile and menacing...you can't help being ensnared because Page's voice lures you like a siren... I would suggest giving them a serious listen: repeatedly. Mark Staudte - Northeast In Tune Magazine 
Page's excitable banshee vocals, part Peggy Lee and part The Nun's Jennifer Miro, are provocative and the backup music is an amalgam of classic and avant garde jazz, art new music, and rock...individualistic and unusual. Jack Rabid - The Big Takeover  
The album shines in its reshaping of Patti Smith-style poetics: Green City blends experimental jazz, rock, and classical influences behind Page's sometimes sweet, sometimes dark, but always passionate, crooning. Erik Virtanen - Left Hip Magazine